A fire is a devastating experience, but Harford Restoration will help during that time of need to build a place you'll call home again.
Fire Damage
A fire is catastrophic, heart-breaking, sad, and comes suddenly and unexpectedly. At Harford Restoration, we're aware that a fire can be all of those things so it's our #1 goal to make the process afterwards as painless as possible. We are your "one-stop-shop." The beauty of this is you don't have to deal with numerous faces and names but one source that you can trust.
Custom, boutique restoration plans while effectively providing you your wish list for your redesigned home. Harford Restoration offers environmentally friendly process to cleaning fire residue, soot, ash and odors from a fire.
After the firefighters leave there's still a lot of unseen damage. Smoke damage is something that needs to be taken into consideration and handled properly. Smoke odors can attack structural materials, personal belongs, cause corrosion, discoloration, and Harford Restoration can provide a promise to you to bring your home back to a clean and safe environment.
Harford Restoration will:
Complete the Cleanup
Board-up your home/structure
Be your liaison between insurance adjusters
Provide custom remodeling options
Provide sanitation and air purification
Create a space that increases your home value
Provide damage content inventory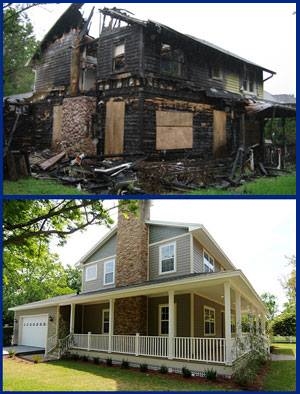 37
years of experience
---
Jim and Craig have a ton of combined experience. You won't be disappointed by hiring the experts!
300
projects
---
Harford Restoration have completed hundreds of large loss fire restoration projects. Each job is done well.
10
counties
---
Harford Restoration is comfortable working all across Maryland counties and Washington, D.C.